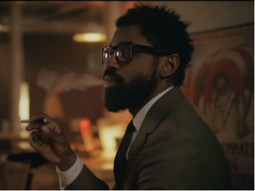 Last September the CDC noted with alarm that the percentage of teenagers who had tried electronic cigarettes doubled between 2011 and 2012. "Many teens who start with e-cigarettes may be condemned to struggling with a lifelong addiction to nicotine and conventional cigarettes," CDC Director Tom Frieden worried. In a Medscape interview a few weeks later, Frieden suggested that […]
Shane Brooks's insight:
The last article I summarized, I was willing to give the CDC Director Tom Frieden the benefit of the doubt–thinking maybe he was just ignorant.
As the information in this older article by Jacob Sullum clearly demonstrates, that Dr, Frieden for some reason doesn't really care about scientific data, protecting children, or anyone else's health–as his history and current statements would suggest. One has to wonder why.
"In fact, nine out of 10 high school students who reported vaping in the previous month were already cigarette smokers, suggesting that the increase in e-cigarette consumption might signal successful harm reduction. Last week the CDC reported additional NYTS data that further undermine Frieden's claim, showing that smoking among teenagers fell as vaping rose.
Between 2011 and 2012, when the share of middle school students who reported using e-cigarette in the previous month rose from 0.6 percent to 1.1 percent, the share reporting past-month consumption of conventional cigarettes fell from 4.3 percent to 3.5 percent.
Among high school students, past-month e-cigarette use rose from 1.5 percent to 2.8 percent, while past-month consumption of tobacco cigarettes fell from 15.8 percent to 14 percent. Although these trends do not necessarily mean e-cigarettes are responsible for the decline in smoking, the numbers hardly seem consistent with the story Frieden is eager to tell:
That the availability of e-cigarettes is leading to more smoking than would otherwise occur. Since the numbers showing an increase in vaping come from the very same survey as the numbers showing a decrease in smoking, it is puzzling that the CDC decided to highlight the first trend two months before the latter one, especially since the smoking data suggest Frieden's fear, which was repeated and amplified by various activists and politicians pushing for strict e-cigarette regulation, is misplaced.
But the omission is puzzling only if you assume the CDC is mainly interested in the truth, as opposed to scientific-sounding justifications for an irrational anti-vaping prejudice."
Source: Electronic Cigarette News
https://clandestinevapes.com/wp-content/uploads/2019/01/CLANDESTINE-LOGO.png
0
0
Shane Brooks
https://clandestinevapes.com/wp-content/uploads/2019/01/CLANDESTINE-LOGO.png
Shane Brooks
2014-04-30 17:31:45
2014-04-30 17:31:45
CDC Belatedly Reveals That Smoking By Teenagers Dropped While Vaping Rose